De afgelopen tijd waren er even geen activiteiten in de club. We hopen dat u allemaal heeft genoten van de zomer en veel mooie kilometers heeft gemaakt met uw klassiekers.
14 september is onze eerst activiteit na de zomer.
Drive you Studebaker and Packard day
Thousands of Studebakers and Packards on de road around the World
All on the same day it's going to happen on 14 September 2019
Daar wilt u toch ook deel van uit maken als trotse bezitter van deze oldtimers.
Het bestuur van de SPCN nodigt u van harte uit voor deze tourrit op 14 september om 11.00 uur. De rit begint bij Bert & Louise Roubos en eindigt om 15.30 uur bij Piet & Corine Nicola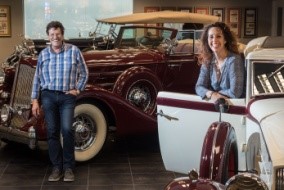 De uitnodiging met de details vindt u op onze Events pagina.
Neem contact met ons op voor de mogelijkheden
Leuke bijeenkomsten

Meer informatie

Overleggen met mede eigenaren
Alles over Studebakers in Nederland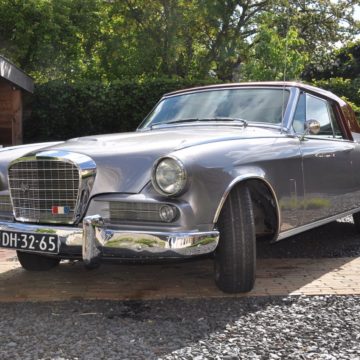 Studebaker GT Hawk 1963. 3-traps automaat, 2-barrel carburator, 4,7 liter V-8, 210 pk, power-steering Geheel gerestaureerd. Auto is geheel nieuw gespoten in prachtige GT kleurstelling. Motor en automatische bak zijn gereviseerd. Stoelen en achterbank opnieuw bekleed met luxe rood leder. Nieuwe tapijt-set. RVS uitlaatsysteem (handgemaakt door EPS). Km. stand : 69.000 mls. Prijs: 27.500 euro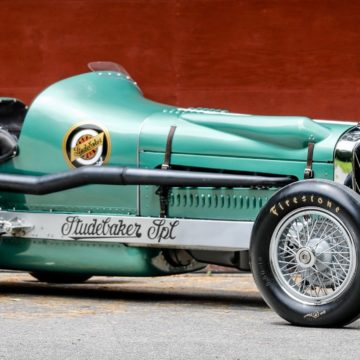 The 1931 Hunt-Jenkins Special, built with Studebaker components, has been consigned to auction in August at Pebble Beach | Gooding & Company photos by Mathieu Heurtault 1931 Hunt-Jenkins Special raced at Indy and set record at Pikes Peak, and now is heading to Gooding's Pebble Beach auction According to the Studebaker Drivers Club Forum website
We own a 1959 Studebaker Lark VIII. It has only done about 15,000 miles from new and it is in a perfect condition. It has never been restored. We received two awards at the 2016 Classic Gala in Schwetzingen, the first place for the best original and the third place for best of show. Now,